Adam & Adam - "UNSPOKEN "UNSPOKEN"   10-Year Anniversary
---
Somewhere around 2008-2009, Adam and I decided to collaborate on creating music.  I was in a weird place in my life and just didn't know if I could (or wanted to) continue creating music or be involved in the music industry any longer.  I think Adam was in a similar headspace and we thought that we could get together and just to be creative; for the sake of being creative.  There was no goal, no plan, no real desire to pursue anything with music.  We just wanted to work together and be creative with music.
So, one day at Adam Howe's of Tracking, we were trying to figure out where to start.  Adam came from a Heavy Metal background in guitar, with a myriad of other experiences and interests in various styles/genres, but all centering around guitar.  I came from a similar background of Heavy Metal and Acoustic Instrumental/New Age Music, but everything centered around guitar.  Two guitar groups and duets have been done before but neither of us are "singers."  So, how to be unique and creative?  I looked around the room and saw a bunch of different instruments, most of which, I was familiar with their sound and quality of, but there was one I was not so familiar with.  I asked Adam what it was and what it sounded like.  He pulled it out and played a few notes.  I was immediately excited and ideas just started to develop on how it could be used.  It was a Hammered Dulcimer.  From then on, everything we started to create was centered around the hammered dulcimer and acoustic guitar.  After writing a bunch of tunes and arranging some cover tunes, we wanted to record the music.  So, we got a drummer friend, Patrick Williamson, to play the drums on the recordings and we got Adam's brother, David Howe, to play bass on one of the tunes.  Adam & I would play everything else that would be needed.  An album was going to be created!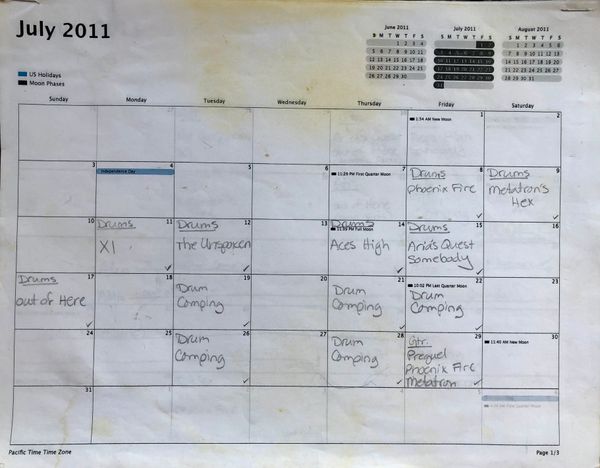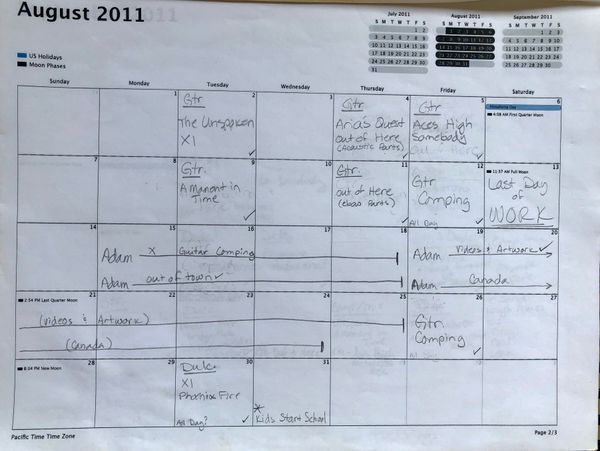 (Recording Process Calendar 2011)
"UNSPOKEN" was developing!  Some of the footage and images from this process can be seen in a few of our videos, such as: "Aces High," "Beyond Within," & a clip from the 08/11/11 Recording Session.
After recording the music, coming up with a "group" name, album cover design and album name, we were excited to release this collection of music!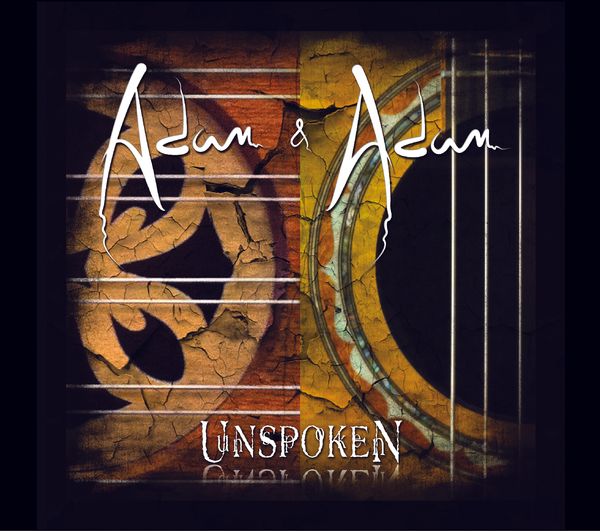 ("UNSPOKEN" by Adam & Adam, released May 12, 2012)
Adam & I were very excited to have created something that we felt was very unique, but drawing from our past experiences and making something epic.  This collection of music is centered around the hammered dulcimer & acoustic guitar.  It heavy, aggressive, moody music that could be classified as Heavy Metal (maybe) but all instruments are acoustic instruments (with the exception of the bass).  So, you would just have to listen to understand.  You can listen here ---> UNSPOKEN
After the album was done and released, we kept writing music, with the intent to make another album (eventually), but got an urge to perform this new music live.  Understanding the difficulties of recruiting musicians to join a group, learn the music, and practice to get ready for live performances was an undertaking that Adam & I, both, didn't really want to pursue.  So, we decided to try and recreate the music from the recording with just the two of us playing as many of the parts as we could.  I would play the acoustic guitar, percussion and iPad and Adam would play the hammered dulcimer, drums (at the same time), electric guitar and any other instrument when needed.  THIS WAS VERY UNIQUE AND EXCITING TO ATTEMPT!!!  We had to decide which tunes we wanted to perform and worked on arranging them to fit this new multi-instrumentalist duet thingy.  We decided on the tunes, worked them out for the two of us, got a set list together and booked some performances.  We had a BLAST!!!  The performances went over very well and people were intrigued by what we were doing.  Not sure the music mattered much, even though WE were very proud of it, but the fact that 2 people were able to create so much sound together, was the attraction, I believe.  Either way, we had such a good time performing this music in this arrangement.  I would LOVE to do it again! 
Also, here is a video of a tune that we haven't released (officially) yet: "The Crossing"
Adam & I continue to create music and continue to expand on our musical experiences to create some very unique compositions now.  We have a few new tunes that we released in 2021, which you can listen to here ---> Adam & Adam and we have a few more that we haven't released yet.  Hopefully we can get them out into the universe soon and continue to create more music!  We just need to find the time in between all of these MAJOR life events that continue to keep us occupied at the moment.
We are very proud of "UNSPOKEN" and hope that you enjoy the music and continue to follow our journey of musical creations.  On behalf of Adam and myself, THANK YOU, for your continued support and encouragement!
Here are some photos over the years.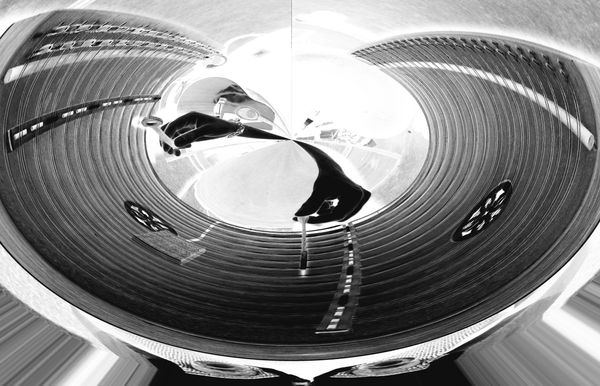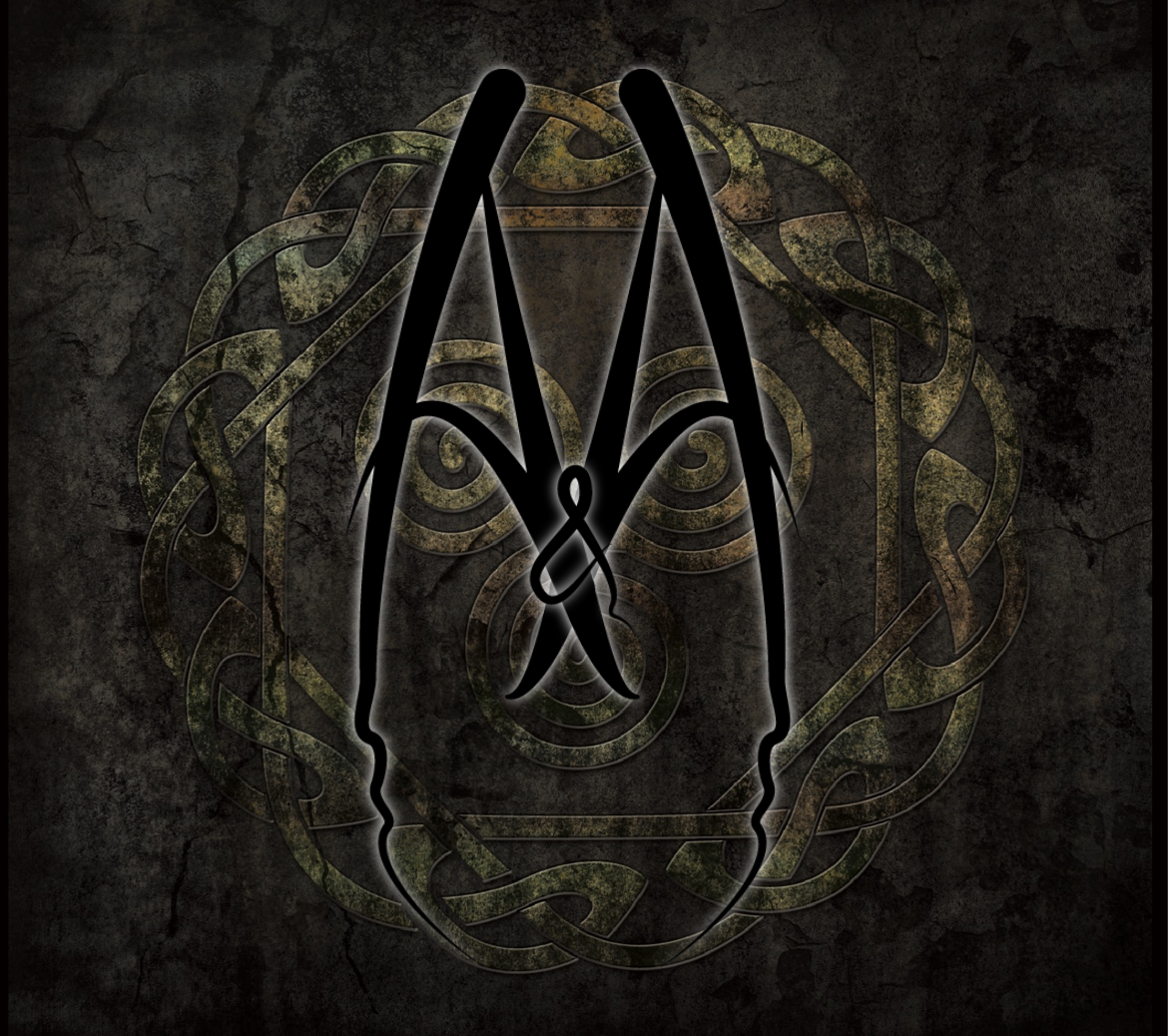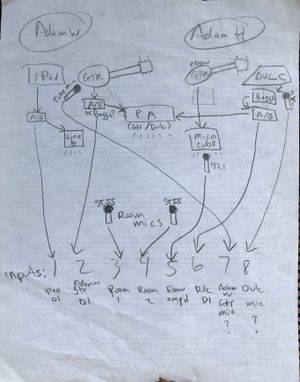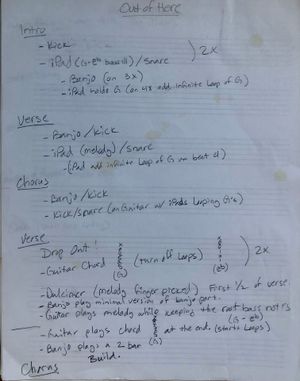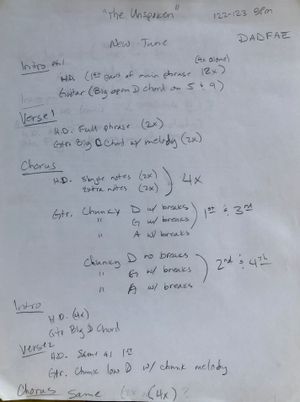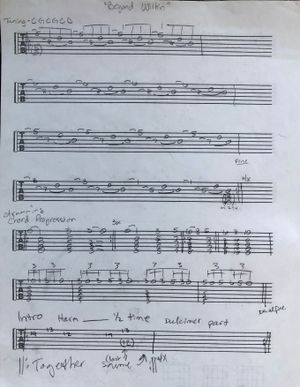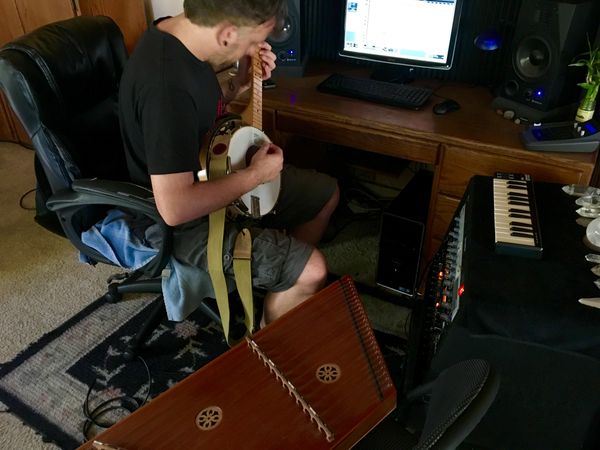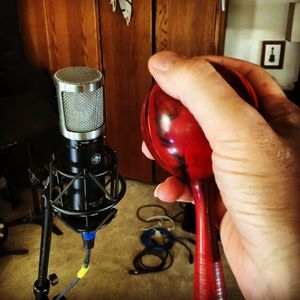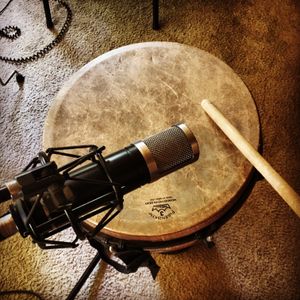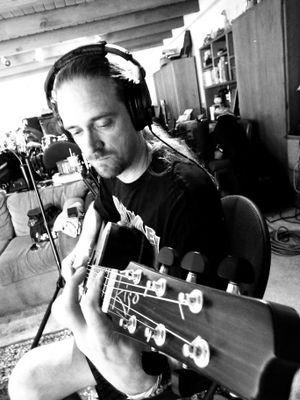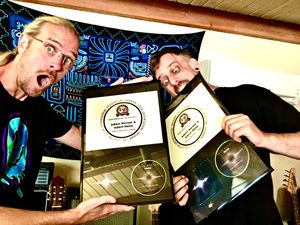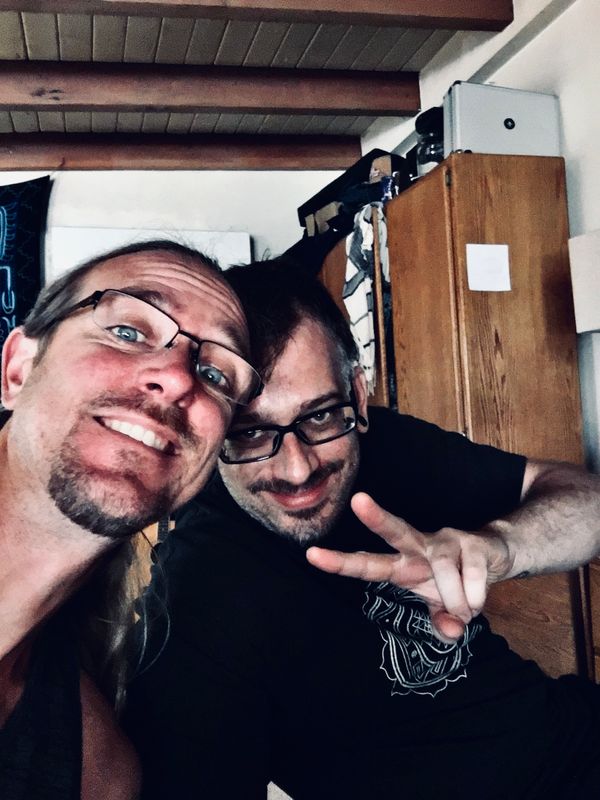 Adam Werner